Saturday November 16 2:00-4:00 pm - Food Gatherers

Parents, High School, Middle School, Confirmands and Mentors < This is your invitation.

Please complete a permission form at the link below.

http://www.chelseaumc.org/_forms/view/35991

Showing faith
14 My brothers and sisters, what good is it if people say they have faith but do nothing to show it? Claiming to have faith can't save anyone, can it? 15 Imagine a brother or sister who is naked and never has enough food to eat. 16 What if one of you said, "Go in peace! Stay warm! Have a nice meal!"? What good is it if you don't actually give them what their body needs? 17 In the same way, faith is dead when it doesn't result in faithful activity.
18 Someone might claim, "You have faith and I have action." But how can I see your faith apart from your actions? Instead, I'll show you my faith by putting it into practice in faithful action. ~James 2:14-18
Confirmation - Muslim Unity Center
Thank you so very much to each of you able to join us for the trip to the Muslim Unity Center this past Saturday.
Part of Confirmation is exploring Abraham's family tree which includes Judaism, Islam, and Christianity. On Sunday evening, I asked how they felt about the trip. Many said that the Imam was 'cool' and others spoke my thoughts aloud. Our experience was not exactly what it has been in years past. Under a time constraint, the youth leader spoke quickly and covered quite a bit of material.

I asked them if they had ever had a person in their life who didn't like them no matter what they did or didn't do. Multiple hands in the room rose.

"Now imagine a group of human beings who invite others to their center, tell them about themselves, show you the ways in which they have contributed to modern day life and yet, they are still treated in ways that reflect fear instead of love. How would you feel?"

Thank you all for affording them dignity, respect; and most of all, Christ like love.


Saturday November 16
Food Gatherers Mission Opportunity 2:00-4:00 pm

Sunday November 17
Angel Tree Mission Moment
Nut orders sorted and available for pick up in the Social Hall

Sunday November 24
Confirmation 5:15 - 6:45 pm

Sunday November 24
Breathe Yoga - prep for semester tests 7:30 pm

Friday November 29 9 am - 9 pm
Saturday November 30 9 am - 6 pm
Natural Helpers (Teen Peer2Peer Training Workshop)
See flyer below

Sunday December 1
300 sack lunches for the NOAH Project (Networking Organizing & Advocating for the Homeless)
Social Hall - 9:00 - 10:30 am

Saturday December 7
The Material Girls' 10th Annual Children's Christmas Bazaar

November Birthdays

'Study shows children in Michigan more likely to face hunger than overall population across America." 5/1/19
One in every six Michigan children will go to bed hungry tonight. That's enough to fill Spartan stadium nearly 5x.

'Child Hunger & Poverty in Michigan' -
9,000 children in Washtenaw County are food insecure.

We discussed the Health, School, Work and Society impacts of hunger and we all pay a high price.
In room 217 was a virtual grocery store where each child took their daily SNAP (supplemental nutrition assistance program) benefit ($4.11) and shopped for breakfast, lunch, and supper.

We discussed ways that make an impact upon hunger and in the meantime, we're headed to Food Gatherers this Saturday and we'll create 300 meals for those who experience hunger in Detroit at the end of the month.


Faith and Deeds
14 What good is it, my brothers and sisters, if someone claims to have faith but has no deeds? Can such faith save them? 15 Suppose a brother or a sister is without clothes and daily food. 16 If one of you says to them, "Go in peace; keep warm and well fed," but does nothing about their physical needs, what good is it? 17 In the same way, faith by itself, if it is not accompanied by action, is dead.
18 But someone will say, "You have faith; I have deeds."
Show me your faith without deeds, and I will show you my faith by my deeds. ~James 2:14-18


Confirmation Session 4: Heretics R Us
Life Lessons:
Just because you're telling the truth doesn't mean people will like it.
Your choices may provoke a reaction from others.
Life Skills:
Making choices
Listening to the we disagree with
Scripture:
Mark 7: 1-23
Activity:
Pick your favorite heretic. State their heresy, how they were representing the accepted beliefs of the time, how they were challenging the accepted beliefs of the time, how people reacted to the heresy, and how they made a difference.
Question: Was Jesus a heretic? Why or why not?
(above photo - Galileo)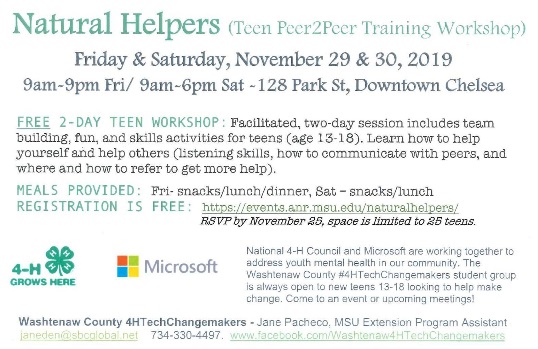 SUNDAY MORNINGS IN #216-

Middle School and High School Food Donations-

https://www.signupgenius.com/go/20f094ba8a87-xp3feeding

If you are running late, just let me know. Otherwise, I run to the bakery to make sure there is something on the island when they arrive. Thank you for your generosity. It truly does fuel the time together.
MLK Weekend of Service 2020
$60.00
January 17-19, 2020
Open to all Middle and High Schoolers. Motown Mission, Detroit
Time to update the Youth Worker List. I'd like to promote your skill to the congregation at large but need the info to do it.
Unless you are 18 and over, I'd like to use parent emails and cell #s.
Please submit the following information:

Name-
MS or HS-
Parent email
Parent phone
Availability
Do you drive?
References - if any

The service you offer - ie. babysitting (preference if any: babies, toddler and up, elementary), pet sitting, house sitting, dog walking, leaf raking, lawn mowing, snow shoveling, etc.)
Thanks!