Walking/Running group!
Love walking, running, and/or biking? We have the perfect opportunity and a great cause for it. Come join us
every Tuesday/Thursday at 6:00 am at the church's parking lot. We will start slow and go from there. Everyone at their own pace. Everybody is welcome to join us.
Our first goal is to practice in preparation to run/walk and /or bike the Fifth Annual 5K to help relieve hunger and food insecurity in Michigan anytime (to be determined) between June 3 and June 6. Please see more info click HERE.
Our official "RACE DAY" will be June 5th at 9:00 am!
If interested in participating in the group please contact Susan Adam-Rita by email: click HERE or call the church office, 734-475-8119. We would like to sign up as a team for Chelsea UMC and need to do so by April 30, individual registration continues.
Summer Concert Series 2021!
Come join us for some great concerts featuring local talent and a wide variety of music on the east lawn at Chelsea First. Concerts are free and all are welcome! Invite your family and friends. Please bring a chair or blanket to sit on. Masks and Social Distancing required. Weather Permitting.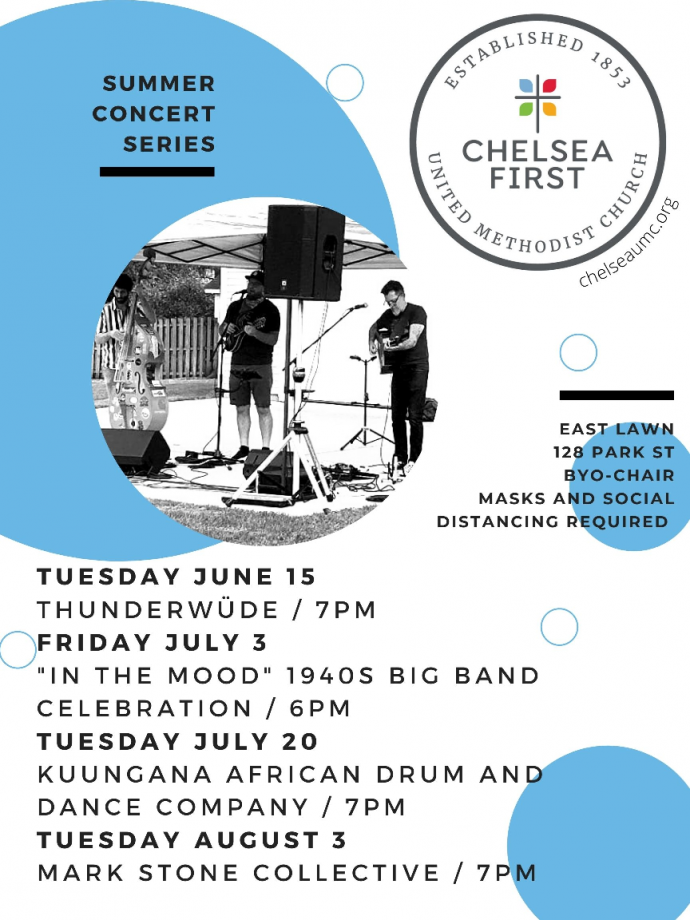 Church Camping Trip - July 16 - 18, 2021
It is time to register! We have reserved 10 connected sites at Greenwood Acres Famil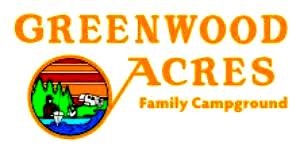 y Campground in Jackson, Michigan from July 16-18. This camp is located on 300 acres in a wooded setting featuring a mile of frontage on Goose Lake, a sandy beach to relax on, and plenty of fishing. There is an Olympic size swimming pool, free 9-hole golf course, mini-golf, playgrounds, jumping pillow, shuffleboard, tennis, basketball courts, children's arts and craft classes, children and youth coordinated athletics, horseshoes; and an old retired military tank to explore! Also, every Saturday evening there is a live band that performs. The sites all have water and electric hookups with modern bathrooms onsite. Your RV, trailer, and tents are welcome and are allowed an additional tent per site if pre-registered. Space is limited so it is on a first-come, first-serve basis.

The cost is approximately $75 per family. We will provide hot dogs and smores on Friday, July 16, then after that, all families are responsible for their own meals. Rev. Gasaway will be offering a short worship experience on Sunday morning and if you wish to extend your trip, then you will need to schedule those dates separately with Greenwood Acres. They are located at 2401 Hilton Rd, Jackson, MI seven miles east of Jackson. When on I-94 westbound, take exit 147, or if eastbound, take exit 145. Please click HERE to contact Rev. Gasaway or contact the church office if you wish to camp, To reserve and pay for your sight please contact Greenwood Acres directly at (517) 522-8600 and pick from a site already registered under Chelsea UMC. Let's come together in fellowship and have some fun!