Chelsea Chamber Players - Litte Red Fundraiser
Instead of our performance on March 21---we are releasing this video of our premiere performance.
This piece was composed by Brian Brill and the story written by Ann Brill. They have kindly donated the books that were created alongside this production. Serendipity bookstore in Chelsea has kindly donated their time and space to sell them as a fundraiser for Chelsea Chamber Players. Any proceeds will go for our next Hometown Holiday collaboration! Little Red link: https://youtu.be/Im4yHqonlpM See poster Click HERE
Blessing of the Bikes - April 24 at 11:30 am, parking lot next to Chelsea First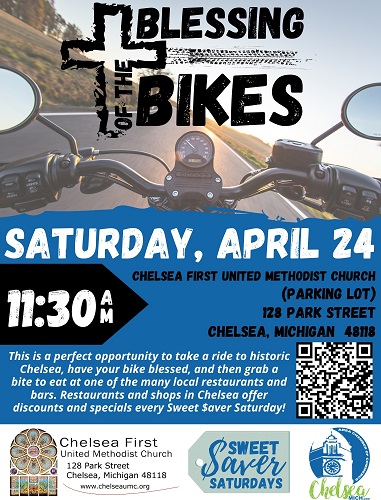 Blessings of the Animals
May 2 on the east lawn at Chelsea First - more information to come!
Church Camping Trip - July 16 - 18, 2021
It is time to register! We have reserved 10 connected sites at Greenwood Acres Famil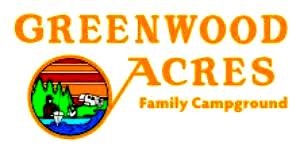 y Campground in Jackson, Michigan from July 16-18. This camp is located on 300 acres in a wooded setting featuring a mile of frontage on Goose Lake, a sandy beach to relax on, and plenty of fishing. There is an Olympic size swimming pool, free 9-hole golf course, mini-golf, playgrounds, jumping pillow, shuffleboard, tennis, basketball courts, children's arts and craft classes, children and youth coordinated athletics, horseshoes; and an old retired military tank to explore! Also, every Saturday evening there is a live band that performs. The sites all have water and electric hookups with modern bathrooms onsite. Your RV, trailer, and tents are welcome and are allowed an additional tent per site if pre-registered. Space is limited so it is on a first-come, first-serve basis.

The cost is approximately $75 per family. We will provide hot dogs and smores on Friday, July 16, then after that, all families are responsible for their own meals. Rev. Gasaway will be offering a short worship experience on Sunday morning and if you wish to extend your trip, then you will need to schedule those dates separately with Greenwood Acres. They are located at 2401 Hilton Rd, Jackson, MI seven miles east of Jackson. When on I-94 westbound, take exit 147, or if eastbound, take exit 145. Please click HERE to contact Rev. Gasaway or contact the church office if you wish to camp, To reserve and pay for your sight please contact Greenwood Acres directly at (517) 522-8600 and pick from a site already registered under Chelsea UMC. Let's come together in fellowship and have some fun!