Material Girls Bazaar Sale December 2 and December 4
The 13 Annual Material Girls Children's Christmas Bazaar during Hometown Holidays is designed to provide this experience, and help children (ages 4 yrs - 6 grade) understand that meaningful gifts don't need to cost a lot of money. All items are handcrafted by the members of the Material Girls, and each costs $1 - $5. All profits will be given to Faith-in-Action to support families during the holiday season and into the New Year.

This signup is for parents or grandparents to sign up children. https://www.signupgenius.com/go/9040d4aa9aa5-20183
This signup is for youth to sign up to assist shoppers as a shopping buddy Buddies are students who are 6 grade or older. https://www.signupgenius.com/go/9040d4aa9aa5-20182

This last signup is for special needs students or young adults to shop. This is a special evening that is geared to those with special needs....a more intimate shopping experience in a quieter setting.
https://www.signupgenius.com/go/20f0a44aeaa229-2021

Hometown Holiday Concert presented by The Chelsea FUMC and the Chelsea Chamber Players with advanced chamber music orchestra students from Chelsea High School. December 5 at 3 pm or 7 pm. All are welcome. Masks are required. Click HERE to see the poster.

Adult Fellowship Opportunity
Let's get reacquainted! Once a month let's go out to dinner and have a chance to visit with old friends and make some new friends. This is all about building relationships within our church family. In December we will meet at Los Tres Amigos in Chelsea on Sunday, December 5 at 5:30 pm. There is no long-term commitment, we are taking this one month at a time. Sign up here: https://www.signupgenius.com/go/8050549ADAD2A1-december or click here to contact Teresa Steklac. Limited to the first 12 people who sign up.


Priceless Gift Store - donations end December 5
Every year the Children's Ministry at CFUMC - CONNECT Program, helps the Priceless Gift Toy Store in Jackson re-stocking their shelves by bringing GENTLY used or new toys to them. We want to continue to suppor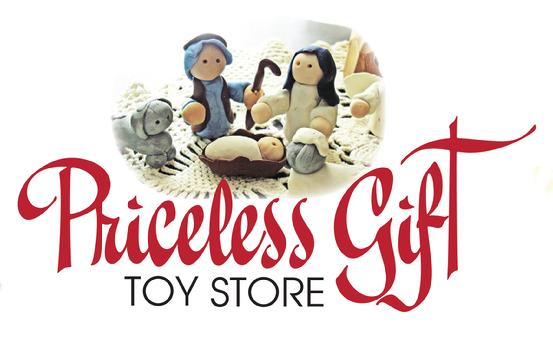 t them and for that, we ask if you have any gently used toys that your children may have outgrown or not be using that you may be willing to donate, so we can help children have a joyful Christmas.

Over 6,000 children in Jackson received a gift from their parents last Christmas because of the generosity and INITIATIVE of others. They are also always pleased to collect AA batteries. The Deadline for bringing toys in is December 5! A designated table is set in the Social Hall just for donations. You can drop it off at your earliest convenience.
Monday - Thursday - 8 am - 7 pm, Sundays - 8 am-Noon
You can check out their website: http://www.togetherdifference.org/pricelessgifttoystore.html

We thank you for your generosity!
Last year, we delivered a trailer and cars packed with toys that were generously donated by you.


M.A.G.I.C. Christmas- Sponsor a college student at EMU who has aged out of foster care.
Gather with other families to help fulfill items on their wish list.

While the wish list is missing a few details, I'll add them as soon as Le'Shay sends them my way.
1. Each of the 9 students has selected the items on their wish list. Please choose 3-4 of the items to fulfill.
2. Return the items with their initials clearly written on each item (unwrapped) no later than Friday, December 3.
3. Partnering with other families is a great way to fulfill the list and afford others the opportunity to join you in the Christmas MAGIC.
https://www.signupgenius.com/go/30E0848ADAF23ABF58-magic1
THANK YOU!
"Good Tidings" Concert

Please join us on Friday, December 17, at 7 p.m. for a special holiday concert. Good Tidings, featuring Lottie Mae Prenevost, will premiere at Chelsea First! Joining Lottie will be Wesley Fritzemeier, Brian Brill, and other special guests. Following the concert, Good Tidings will be available for purchase in vinyl and CD.

Two Opportunities to help Cass Community Social Services in Detroit.
CCSS is thrilled to announce their 13 annual Cass Christmas Store* December 19 and December 20. Through donors and volunteers like you, we are able to provide Christmas to 600+ children associated with CCSS. We like to say we make the magic of Christmas happen for these children and also for their parents. Each year, we do our best to have the "store" stocked with brand new, unwrapped items so that each child is provided clothing including: a top (sweater/sweatshirt) and bottom (jeans/leggings/sweatpants), socks, underwear, winter coat, hat & gloves, and 1-2 toys/gifts.

Donations for CCSS
A few years ago, Chelsea First was asked to provide the boots for the Christmas store and over the years, you have done just that with extravagant generosity.

This Sunday, November 21, you'll find the 'Angel Tree' covered with tags near the back west wall of the sanctuary. Please take the number of tags you would like, fulfill the tag request; and return the boots (along with the angel tag) to the sanctuary by Dec. 12, placing them beneath the much taller tree you'll find in the back.

PLEASE remember that the bus stops and streets can be very snowy and/or slushy. Purchase boots that are waterproof and warm. All boot donations need to be delivered to Chelsea First by Dec. 12. If you have any questions, click HERE to contact Jeanne. Thank you!

Or

You can volunteer at the CCSS Store
December 19 – volunteers needed for set up. December 20, volunteers are needed to work a shift at the store. They also are in need of store supplies. If donating supplies, you can drop them off at the CFUMC in the social hall in the tub that says CASS.
https://www.signupgenius.com/go/30e0545acaa29aa8-christmas1

Store Supplies Needed:
Extra-large, contractor garbage bags, wrapping paper, hangers, cookies for shoppers. Have questions contact Amy Bouque at Cassvolunteers@gmail.com or Sue Pethoud at spethoud@casscommunity.org.

December 19 – Christmas Pageant at the 9 am service

December 21 - Longest Night Service at 7 pm

December 24 - 2 Christmas Eve Worship Services; 5:30 pm, service is focused on young children and families and 9:30, Lessons and Carols

December 26 - One service at 10 am