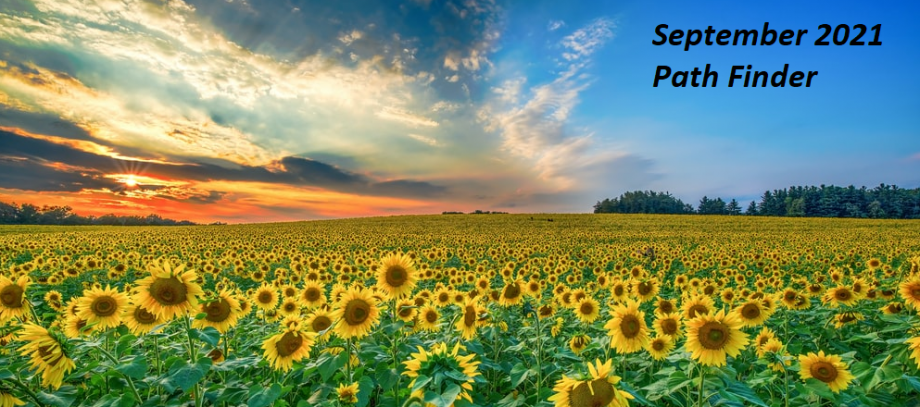 Our Vision: Ordinary people learning to love like Jesus

Welcome to the weekly digital newsletter. Deadline for articles is Wednesday 12 pm, click HERE to submit your article. "Questions about newsletter items? Please call the church office, 734-475-8119." For more information click on Youth Newsletter, Children's Newsletter.


Worship
Join us Sundays at 9 or 11 am for in person worship in the sanctuary. Please bring your mask.

You can also watch either service Live Stream on the church YouTube Channel, click HERE. Subscribe to the church channel and you will get a notification when something new is available.

C3 (Coffee, Cookies, Conversations Hour)
Our coffee hour has a new name! Please join us in the social hall every Sunday from 10:00 am - 11:00 am.


PRAYERS - If you have prayer concerns to share, please call the church office or click HERE to submit.

Prayers for Comfort for:
* Linda Detterman and family following the death of her mother *

Prayers for Healing for:
* Elizabeth Hammer * Jane Johnston *
* Eunice Peters * Denise Schwartz * Carla Elliott *
* Janet Martin-Conners * Mike Lewis * Shirley Michael *
* Marilyn Moore * Jane Pacheco * Dianne Kelley *
* Nicholas Beck * Jeannie Aten *

Prayers for Strength for:
* John and Carla Elliot * Dorothy Greer * Dan and Lillian Long *
* Christin Bieber and family following the death of her Stepmom *
* Alyssa Gray and families following the death of Jaycen Allen *
* Don & Debbie Noye following the death of their brother-in-law, Barry Fritts * Noye, Packard, Randant, Bristle families and friends following the death of Norine Collins *

Prayers for all service personnel overseas, and especially for:
* Matthew Daoust * Ethan McPherson * Jack Coon *

Men's Fellowship Group
Chelsea First UMC 2021 Conversation and Reflections Series Topic: How has your faith helped you navigate the pandemic? Saturday, Sept. 18, from 8 – 9:30 am in room 207. Lite breakfast snack provided. Hosted by: Tom Drinkwater, Tom Davis and Rob Long.

Autumn Concert
This concert is presented by the Chelsea Chamber Players on Sunday, September 19 at 7 pm at the Chelsea Depot. Admission is free. Performers: Violin Ian Cumming, Violin Paula Elliott, Viola David Schultz, Cello Sara Cumming and Cello Anthony Elliott


Missions at Chelsea First UMC
Starting in September there will be a mission opportunity each month offering a way for you to get involved no matter your schedule or other limitations. We just returned last week from a wonderful mission trip to the upper peninsula where we teamed up with others from Newburg UMC and volunteered with God's Country Cooperative Parish.





September Furniture Drive - A furniture drive to support needy families across the City of Detroit will take place on Friday, September 24 from 4-7 pm at Chelsea First UMC.
FURNITURE ITEMS THAT ARE IN MOST DEMAND -
mattresses/box springs (not headboards and floorboards), sofas, reclining chairs, kitchen table and chairs, end tables/nightstands, dressers, lamps, appliances (washers/dryer, stoves, refrigerators, microwaves)
Volunteers are also needed to help pick up furniture for those who cannot drop it off, load the truck as well as drop off in Detroit Saturday morning. If you have any questions or require assistance, click HERE to contact Rev. Rodney Gasaway.


October CROP Walk - The Chelsea/ Dexter area Crop Walk is a vital ministry that supports local and
global ministries and will take place this year in Dexter on Sunday, October 3 starting at 1:30 pm. We will meet at 1 pm at St. Joseph Village Church in downtown Dexter. Twenty-five percent of all money raised goes to support Faith in Action. We are striving for 50 walkers or more from Chelsea First UMC. There is 1 mile and 3 mile walks. If you would like to be a part of the team you can pick up a packet from the church or sign up online at
https://events.crophungerwalk.org/2021/event/chelseami. Click HERE to contact Jackie Holdsworth - Chelsea First team captain if you have questions.


November Leaf Raking - If you would like to volunteer raking leaves for those in the community that may need help, please click HERE to sign up or contact the church office. If you or someone you know needs help with leaf clean-up please click HERE to contact Rev. Rodney.


Adult Education Opportunities
Equity Challenge: 2021
Interested in increasing your awareness of the ways that bias, prejudice, privilege, and oppression show up in our work and lives? Then you are ready to join the Equity Challenge: 2021, a study created by the United Way of Washtenaw County. As United Methodists, it benefits us all to have greater collective capacity and courage to identify and address the different ways that bias and prejudice show up in our daily lives.

Join us for an 8-week Sunday morning class, 10:15-11 am, starting Oct. 3, on a journey examining the history and impacts of racism and how it shapes people's lived experience in Washtenaw County. Learning about tools we can use to undo racism and build racial equity and justice is included. The class will be led by Cathy & Rick Fitzgerald and class participants. Click HERE to contact Cathy or Rick by email to sign up for the class.


Praying As You Can (not as you can't)
Come check it out!
Week One: praying by moving our bodies.
Week Two: praying with our eyes and ears.
Week Three: praying with our imaginations.
Week Four: praying using our minds.
Four different sessions lead by Lisa Gray-Lion, each an hour and a quarter long at church are offered on Tuesday afternoons from 1-2:15 pm (Sept. 28, Oct 5, Oct 12, & Oct 19). The sessions are repeated on Wednesday evenings at church from 7-8:15 pm (Sept 29, Oct 6, Oct 13, & Oct 20). Feel free to come to whichever sessions and times appeal to you. Please sign up HERE


Adult Fellowship Opportunity
Let's get reacquainted! It's been a crazy year and a half, and things are slowly getting back to normal. Starting in September we will have an adult fellowship time that involves food! Once a month let's go out to dinner and have a chance to visit with old friends and get to know people who are new to us. This is all about building relationships within our church.

September's dinner will be at Aubree's Pizzeria and Grill in Dexter on Sunday, September 26 at 5:30 pm. There is no long-term commitment, we are doing this one month at a time. Sign up here at https://www.signupgenius.com/go/8050549ADAD2A1-cfumc2 or click HERE to contact Teresa Steklac. Limited to the first 12 people who sign up. But, if you would like to be on a waitlist in the event someone cancels, please let Teresa know.


MIConnect and MIFaith
"We encourage you to subscribe to MIConnect and MIFaith, digital newsletters of The Michigan Annual Conference of The United Methodist Church, providing news and information about the work of the larger church around the state and the world. Click HERE for MIConnect and MIFaith to subscribe.
Chelsea First United Methodist Church
(734) 475-8119
www.chelseaumc.org
Office Hours: Monday - Wednesday 8 - 4 pm, Thursday-Friday 8 - 3 pm
To subscribe to the Path Finder Click Here

Copyright © 2021 Chelsea United Methodist Church|, All rights reserved.