Upcoming Worship, Events, Classes, and Missions at Chelsea First
Worship Schedule
Pre-recorded weekly worship features a variety of musicians, Glimpses of Grace, message, and other worship elements; available by 6 am Sunday mornings on the church's YouTube channel. Click HERE

Live virtual worship using Zoom, Sundays at 10 am. Sign up https://www.signupgenius.com/go/20F094BA8A87-live by 8 am each Sunday so that the link may be emailed to you.
Worship theme for Advent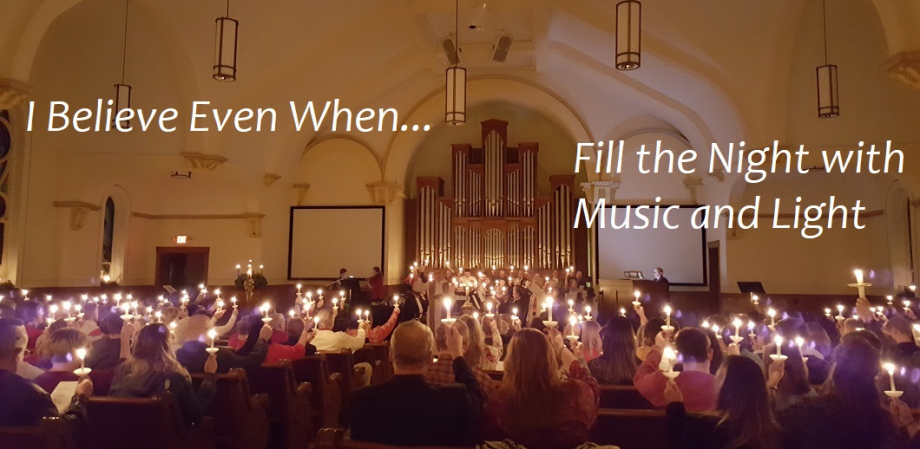 Advent (the four weeks prior to Christmas) is a time to hear some comfort, some challenge an
d some good news... and we desperately need to hear all of these.

The scripture texts for worship come from the prophet Isaiah and the four Gospel writers. The words, "I believe in the sun, even when the sun is not shining" were scrawled on a wall during the Holocaust. Mark A. Miller's song "I Believe," which was inspired by those words, will be our theme song for the season. This Advent and Christmas, we will fill the night with music and light, affirming and acting on the reasons why we can still "believe, even when"
we are discouraged.

November 29, First Sunday in Advent
Mark 1:1-5; Isaiah 40:1-11

December 6, Second Sunday in Advent
Matthew 1:23; Isaiah 7:14

December 13, Third Sunday in Advent
Luke 1:52; Isaiah 57:15b

December 20, Fourth Sunday in Advent
John 1:3-4; Isaiah 9:6

December 24, Christmas Eve
Luke 2:13-14; Isaiah 52:7

December 27, Sunday after Christmas
Luke 2:31-32; Isaiah 62:1

Priceless Gifts Store (Jackson, MI) Drop off at church by December 1
You may help the Priceless Gift Toy Store in Jackson, MI restock their shelves by donating GENTLY used toys. While everything is different this year due to the pandemic, toys that your children/grandchildren have outgrown or no longer use will help other children have a joyful Christmas.

Over 6,000 children in Jackson received a gift from their parents last Christmas because of the generosity and INITIATIVE of others. They are also always pleased to collect AA batteries.

Please bring your donations to the church. You will find a table outside the building, near the lobby doors in the alcove; place your donations there Monday-Friday, 8 am – 2 pm. To make special arrangements for drop off, contact Susan Adam-Rita click HERE, 734.475.8119. Donations must be received by December 1, 2 pm. Volunteers will then deliver the toys.
Angel Tree Reimagined (Cass in Detroit)
We are known as "the boot church." For several years, your generosity has enabled us to deliver a "mountain" of new boots for children and youth in Detroit. Due to the pandemic, CASS had to reimagine Christmas giving. Please consider these new opportunities to make a big difference. Please click

HERE

for information to be a part of a child's Christmas this year.
Advent Book & Bible Small Group Studies
- "Why This Jubilee" by James Howell - Mondays, 11/30 - 12/21, by Zoom at 6:30 pm. This study uses Christmas carols to focus on Advent reflection and Bible study. We will learn more about several favorite carols. As we explore when, why, by whom they were written, we will discover great spiritual resources for such a time as this. Facilitators: Dawn Goellner and Max Plank
- "Incarnation: Rediscovering the Significance of Christmas

", by Adam Hamilton – Tuesdays, 12/1 – 12/22, by Zoom at 6:30 pm. We will examine the names of Christ used by the gospel writers, exploring the historical and personal significance of his birth. His parents gave him the name Jesus. But the prophets, the shepherds, the wise men, and the angels addressed him by other names. They called him Lord, Messiah, Savior, Emmanuel, Light of the World, and Word Made Flesh.

This Advent season we as families will come together to remember what's important. In the face of uncertainty and conflict, Christians reclaim the Christ child who brings us together, heals our hearts, and calls us to bring light into the darkness. Now more than ever, we invite you to reflect upon the significance of the Christ child for our lives and the world today!
Hometown Holiday Virtual Community Concert – Faith In Action Fundraiser - This event has been canceled
Children's Christmas Bazaar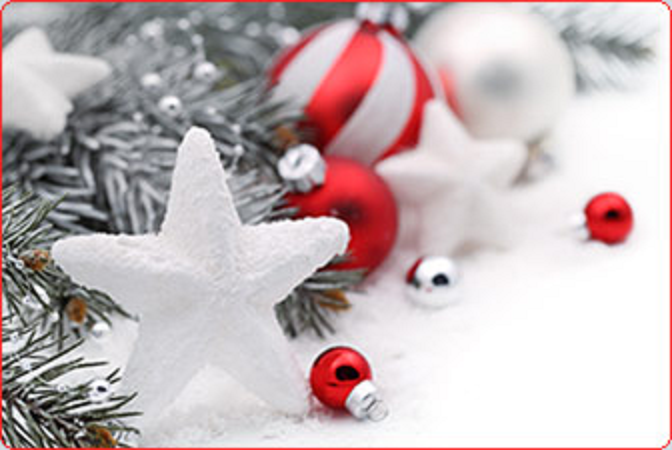 To align with the new Health Department guidelines the Chelsea Children's Christmas Bazaar dates have been moved to December 14 - December 19. Please see the sign-ups with the new dates below.
The annual Chelsea Children's Christmas at CFUMC this year has been reimagined! The bazaar runs from Tuesday, December 1 through Saturday, December 5. This bazaar is for shoppers between the ages of 5 and 13 years old. We have minimized contact between shoppers. Parents will have the choice of hand sanitizer or gloves for their shoppers. Safety is our main priority. The gifts are still from $1 to $5 and are still just as awesome. Please read the instructions carefully. Click HERE

Our Special Needs Bazaar will be on Monday. This is a special night for all age shoppers who need accommodations and their siblings. Click
HERE
Christmas light tour & vote/pictures with Santa, sign up by December 1
Driving around Chelsea at Christmas is a wonderful experience. So many houses are decorated beautifully. This year Chelsea First will host an "outdoor house/yard decoration contest" for members of our congregation.

You may drive around to see the lights and decorations of the participants from December 14 through December 20. Cast your vote at the church Sunday, December 20, 5:30 - 7 pm. While there, you may also join in some outdoor, physically-distanced, holiday festivities with hot cocoa and pictures with Santa!

Are you interested in decorating your house/yard as part of the contest? If so, please call the church office, 734.475.8119 or sign up here by Monday, December 1.
Pre Recorded Worship services
Sundays on our YouTube Channel at 6 am
Longest Night Worship (live using Zoom), Monday, December 21, 7 pm.
Children's Pageant – pre-recorded on YouTube, Tuesday, December 22.
Youth-led Christmas Worship – pre-recorded on YouTube, Wednesday, December 23.
Christmas Eve Worship - pre-recorded on YouTube, Thursday, December 24.