Pre K - 5th Grades
All children will learn and perform music as part of BLAST
Handbells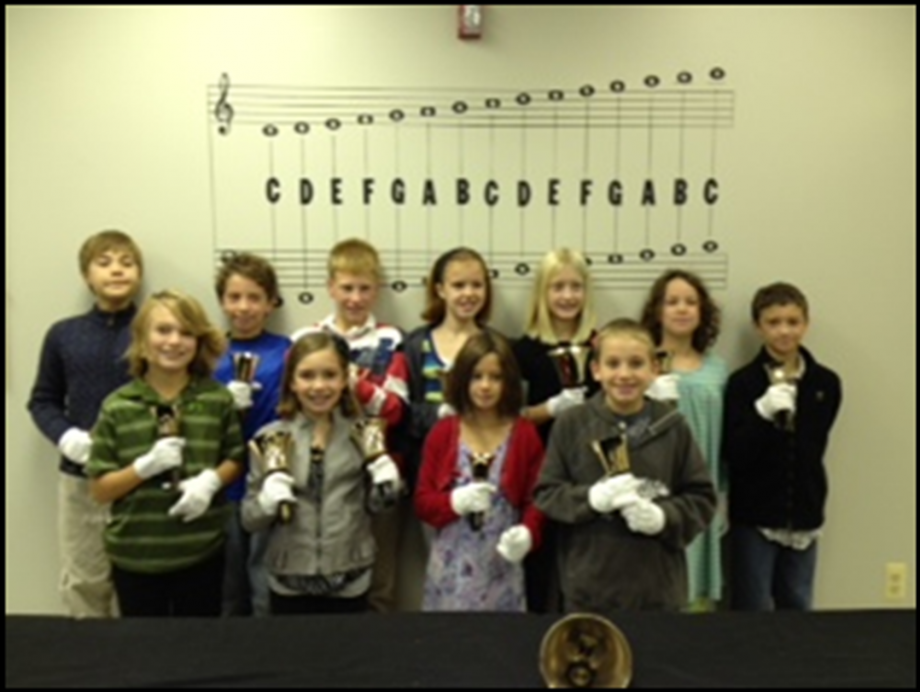 Pre-K - 2nd grade Glory Chimes to begin February 26th!
Our youngest ringing group is returning! If your preschool- 2nd grader would like to learn how to ring chimes, Mary Oesterle will be directing a chimes group for preschool - 2nd graders. Rehearsals will be on Sundays beginning February 26th at 10:30 am in room 115. Please let
Mark Loring
or
Courtney Aldrich
know if your child is interested in attending.
Praise Bells:
Praise Bells is for children in 3rd - 5th grade. They rehearse on Sunday mornings from 8:30 - 8:55 a.m. and are open to all. No prior experience is required! The Praise Bells participate in worship once every 6 weeks and at occasional special events in the Chelsea Community. Praise Bells are led by
April Murphy
.