OUR PARTNER CHURCHES IN LIBERIA
Chelsea First United Methodist Church has been partnered with two churches in the Liberian Annual Conference by the Liberian Task Force of the Ann Arbor District. Located in the Rivercess District near Cestos City, they are:
Bennie Warner United Methodist Church
New Jerusalem United Methodist Church
We have be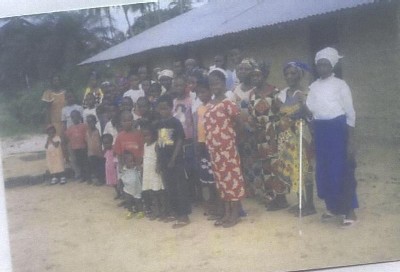 en working hard on writing regu
larly and exchanging photographs.
Most of our correspondence has been hand delivered both ways.
Rev. Nathan is the United Methodist District Superintendent of Rivercess, Liberia, and he has been wonderfully communicative, despite having to walk a distance to use a generator power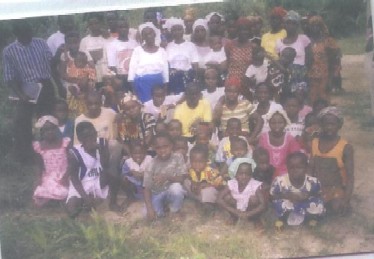 ed internet kiosk.
In 2009 we started to fund a church foundation, a well a
nd a latrine, as well as scholarships for many students at the Bennie
Warner Me
thod
ist School.
Our middle and high school students have
responded to letters from the Liberian students, and we hope to continue this exchange.
[
back
]