FREE HOUSEHOLD PAPER PRODUCTS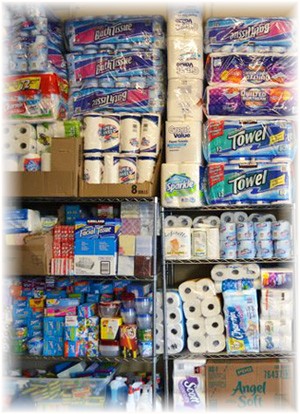 Staffed by volunteers, our congregation distributes paper towels, toilet paper, tissues, feminine hygiene products, dish soap and laundry detergent from 8:00 a.m. until 11:00 a.m. on second Saturdays of the month during the Free Community Breakfasts. The distribution is held in the 2nd Floor Lobby. (Follow the yellow signs.) These products are purchased with general mission funds or have been donated.
No financial information is required, but people are asked to sign in and note size of family, township of residence, and whether they receive food orders from Faith in Action.
There is no geographical restriction.
[
back
]