FREE COMMUNITY BREAKFAST/PAPER PRODUCT DISTRIBUTION
Due to the COVID pandemic, we will not have a community breakfast until September 2021, hopefully.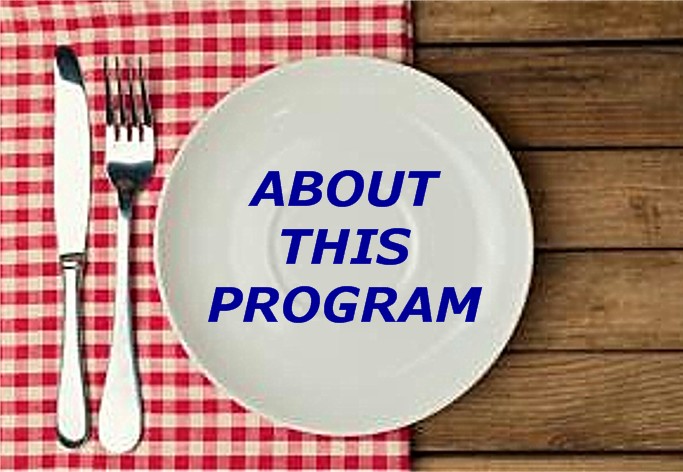 The Gist
Chelsea First United Methodist Church, located at 128 Park Street in the middle of Chelsea, is set to begin their 12 year of providing a Free Community Breakfast every second Saturday, September through May. The Community Breakfast was originally conceived as a response to the recession the country was going through. Everyone is invited, especially those who might be struggling to make ends meet. Along with a delicious hot breakfast, the church also provides bags of household products – paper towels, toilet paper, tissues, dishwashing soap, and detergent for those who might need them.

The original goals for the Community Breakfast are still important, though perhaps not at pressing as they were in 2008. In addition, these days the church sees the need for a friendly, welcoming place for friends and neighbors to gather. Our busy lives and our constant connection to phones and media have disrupted the art of enjoying conversation over a meal and meeting new people. Saturday morning is a great time to practice that old tradition! The church serves a full breakfast – with bacon, eggs, hash browns, waffles, oatmeal, applesauce, fruit, orange juice, coffee, tea, and hot chocolate. A craft table is set up for children to enjoy as adults linger over their coffee.

The Community Breakfast will run from 8:30 – 11:00 am every second Saturday (a slight change in beginning time from previous years).

Everyone is Invited!
Persons who are in need of a good hearty breakfast and those who want one.
Join others who meet in a friendly setting without solicitations.
The breakfast is truly free. There are no requests for donations.
Those who wish to support the breakfast can request envelopes upon leaving.

Menu (may vary slightly from month to month) :
Coffee, hot tea, milk, hot chocolate, orange juice, scrambled eggs, bacon, hash browns, waffles, fruit, oatmeal with toppings, tortillas, shredded cheese and salsa.

How is it Free?
Donated food, funds, and volunteer efforts

During the Breakfast:
The FREE Household Product Distribution
is held at the second Floor Lobby above the main entrance. Anyone in need may receive laundry detergent, dish soap, toilet paper, boxes of tissues, paper towels or feminine hygiene products.

Program Summary:
The Community Breakfast is a local service project that began at Chelsea First United Methodist Church in 2008. The purpose was and continues to be assisting persons and families struggling with access to meals and to meet this need within the atmosphere of the 'neighborhood diner" amongst other persons of Chelsea.
Over the years the breakfast has provided a site for the community to emerge as new acquaintances and friendships have developed amongst patrons and participants.
We celebrate the success of the breakfast in these ways.

If you are interested and in a position to volunteer your time to make the Community Breakfast a continued success,
please click

HERE

to Explore the Volunteering options available and to sign up.
The updated sign up will be available two weeks before for those who want to sign up to volunteer.
PAPER PRODUCT DISTRIBUTION
Staffed by volunteers, our congregation distributes paper towels, toilet paper, tissues, feminine hygiene products, dish soap and laundry detergent from 8:00 am. until 11:00 am. on second Saturdays of the month during the Free Community Breakfasts. The distribution is held in the second Floor Lobby. (Follow the yellow signs.) These products are purchased with general mission funds or have been donated.