Nursery (Birth - 3 Years)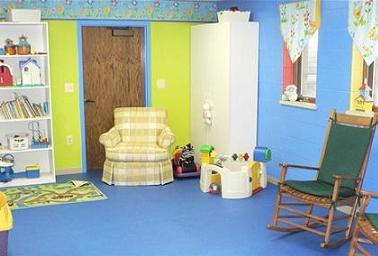 At this time our nursery is not open.
The nursery opens 15 minutes before the first worship service and closes 15 minutes after the last worship service. The nursery is staffed by a staff caregiver and Safe Sanctuary trained volunteers.
When parents sign their child into the nursery, they receive a sticker with a number corresponding to the number on their child's nametag. To ensure the safety of children, caregivers will verify the parent's sticker number matches the number on the child's nametag before releasing the child. We ask that parents please label all bags, bottles, and other items they leave in the nursery with their child.
BLAST! (Boldly Learn And Serve Together!)
BLAST is an engaging curriculum for PreK - 5 Grade that includes a large group.

Program for Summer 2021
As we start worship in-person outdoors (inclement weather we move into the sanctuary) from 10 – 11 am, children are invited to engage in some fun activities, which will be done in the social hall and/or outdoors while adults engage in worship. Summer is upon us! Though we enter into what the Church calls "Ordinary Time," we are aware that we live in extraordinary times that require flexibility, playfulness, and kindness. The use of masks is required, and social distance will be assured. A snack will be offered at the end.

Starting May 30, children will be invited to listen to a story, start a hands-on project (outdoor Vegetable garden), and engage in a curriculum that ignites a playful spirit as we practice kindness.

June 6, 13, 20, 27, and July 4 – Children will be invited to participate and engage in activities that help us understand kindness better. We will focus on five parts: Hear, Wonder, Pray, Play, Act. We will hear a Bible story adapted from Growing in God's Love, wonder together about the story, offer a short prayer, play a fun game or activity, and then choose an act of kindness (or a few) from a Bingo Sheet!

July 11, 18, 25, and August 1 – We will focus on a curriculum called: I've been meaning to ask. A series focused on curiosity, courage, connection, and community. Children will be invited to participate, wonder, play, and connect.
CHILD & YOUTH PROTECTION POLICY
Chelsea First United Methodist Church believes that all persons are significant to the growth of God's kingdom and should have the opportunity to worship, learn, and serve in various capacities to ensure personal growth and growth of others. We seek to provide an environment that is physically, emotionally, and spiritually safe for all persons who enter our doors, especially children and youth.