CHILDREN (Pre-K--5th Grade) & FAMILY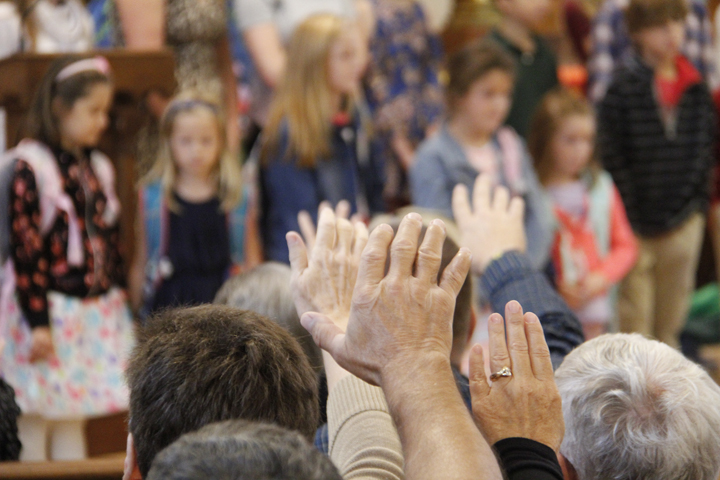 Welcome to the Children's Ministries of Chelsea First United Methodist Church!
All of our programming is designed to encourage children to BLAST - Boldly Learn And Serve Together! We want each child to learn to love and trust God, love and serve others, and develop an everyday faith. But an hour or two on Sunday mornings simply isn't enough. Children need to worship, serve others, and engage in faith conversations with their family. In partnership with parents, the church will provide tools, resources, and support, as well as many family faith-building opportunities.
Our Mission: We help children learn, embrace, and live out Jesus' greatest commands to love God and love others:
"Love the Lord your God with all your heart, and with all your soul, and with all your mind, and with all your strength . . . and love your neighbor as yourself." Mark 12:30-31
Our Strategy

: Faith @Church + Faith @Home = an Everyday Faith
On Sunday mornings, dedicated adult and youth leaders focus on developing relationships with the children in their care as they teach them to live like Jesus, by loving God and loving others.
We also seek to partner with and equip parents to be their child's primary spiritual teacher by offering family faith-building mission, service, and worship opportunities, and by providing materials for faith at home experiences based on weekly BLAST lessons.
Please click on the links below for program information:
Sunday Mornings


Sunday Morning Schedule 8:30-8:55 Praise Bells (3rd-5th grade) 9:00-10:00 Worship 8:30-10:45 Nursery Open 9:15-10:30 BLAST (music and classes), 2nd, 3rd, and 4th Sunday of the month. 10:00-11:00 Coffee Hour ...

more

---

Family Ministries


Please also check the ADULT Ministries page for additional ministries that may be family oriented.

---

Children's Music


---

Special Events


---

Forms & Resources


---
For more information about any of these programs, please contact
M
ichelle King
, Director of Children and Family Ministries.