CLASSES


Scripture; for the creative mind!
Meets on the 4th Tuessday of the month (except for July & August) at the Chelsea District Library at 6:30pm
Whether you are religious, spiritual, or other: all are welcome. If you are a creative thinker that enjoys putting your thoughts in works of art then this series is for you. Each month we will read and openly discuss a Scripture passage with a valuable life lesson. Each artist will then create a work of art from your own interpretation of the passage discussed to showcase the next month. This class will take place at Chelsea District Library.
For more information or to join us in these opportunities, please contact the church office at (734) 475-8119 or send a message
HERE
.
Previous Classes that are finished
Entering the Passion of Jesus: A Beginner's Guide to Holy Week
This six-week adult Bible study looks at the final week of Jesus' life, from the triumphal entry into Jerusalem to his prayerful agony in Gethsemane. Beginners and seasoned readers of the Bible will consider the risks Jesus faced and how we all face risks in our Christian experience. Mark Johnston, Jane Johnston and Dawn Goellner will facilitate this class Sunday mornings, 10:30 a.m.-Noon.
Simon Peter Flawed but Faithful Disciple by Adam Hamilton
Simon Peter - an ordinary fisherman who heard an extraordinary call. He left everything to follow his teacher and possessed a passion that would change the world. That's one way to describe Peter. And here's another: poor, uneducated, quick-tempered, and full of doubts and fears. Doesn't even sound like the same man. And that's the point of
Simon Peter
, a six-week adult Bible study by Adam Hamilton. Peter was just an ordinary guy who heard and followed God's extraordinary call. Discover how you, too, have special gifts, talents, and abilities that God can use to make a difference today. Class will begin on Tuesday, March 19th at 2pm and Thursday, March 21st at 6:30 p.m. in Room 207, facilitator Rodney Gasaway.
Lenten Study
"The Vital Church Implementation Team is pleased to present this resource to you, as a spiritual guide through the season of Lent - the six weeks prior to Easter - historically set aside for deeper reflection about discipleship and the way of Jesus.
Financial Peace University
Whether you are financially secure or financially distressed or somewhere in between, this class can provide financial help. Sunday from 9:15 a.m. to 10:45 a.m. January 13, 20 & 27; February 3, 10 & 24; March 3, 10 & 17. Please contact Kristy Fetyko at 734-475-8119 x15 or
here
for further information. Childcare will be provided.
Bible study: The Acts of the Apostles
The New Testament book of Acts is an exciting read, tracing the story of the Christian movement from the resurrection of Jesus through the missionary work of the aposle Paul. As we strive to touch the lives of more people and to increase our health and vitality as a congregation, this study will offer insight and inspiration. Join Pastor Joy and other leaders for an 8-week journey with this important book within the Bible. Thursday evenings, 6:30 p.m., beginning January 17.
Holy Contradictions: What's Next for the People Called United Methodists
Ron Mourad will lead a series of conversations based on the seventeen essays in the
Holy Contradictions
book. Each essay was written with this question in mind:
How might United Methodists bear witness to graceful and mutually respectful ways of living in the Wesleyan tradition amid enduring disagreeements about same-gender relationships and related church practices
? The variety of authors offer perspectives that both challenge and reinforce our ways of thinking. This group will gather Sunday afternoons beginning at 4 p.m., Sunday, January 13.
A small group study connecting Christ and culture
Matt Rawle is on a mission. He sees Christ all around him: in books, movies, TV shows, rock music, and he wants to share what he sees. In
The Faith of a Mockingbird
, based on Harper Lee's
To Kill a Mockingbird
, pastor and author Matt Rawle uses Lee's beloved characters to explore Christian faith, theology, and ethics. Max Plank will lead this four-week study considering God's world and what it all means. This class will begin January 9th from 6-7:30 p.m. You may contact Max Plank for additional information:
max.plank@sbcglobal.net
MUSIC OPPORTUNITIES
Please CLICK HERE to learn about Adult Music Ensembles
ADULT GROUPS
Friends 65+
Discussions of articles of interest to members. Light refreshemtns are served. If you have any questions or would like more information Please contact Pastor Joy
HERE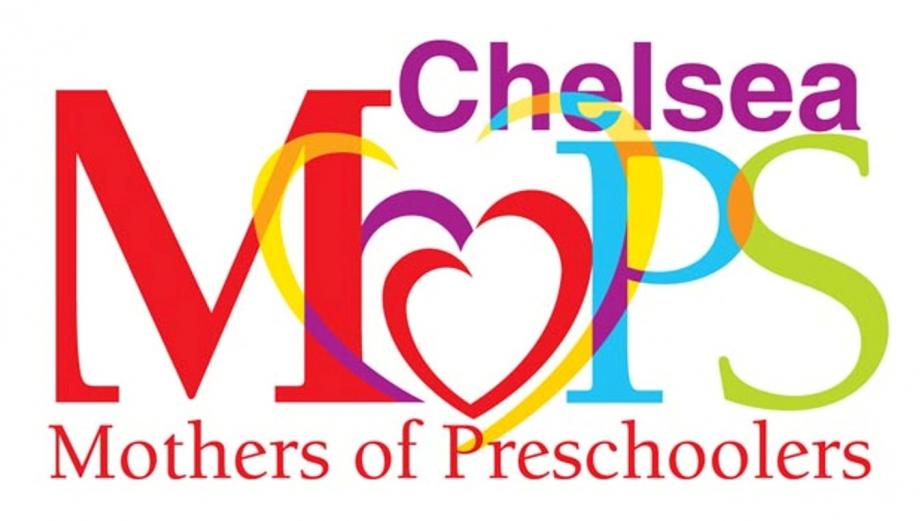 Mothers of children, birth-kindergarten, meet every other Friday (September-May) from 9-11am. Meetings include breakfast, speakers, discussion, crafts, and activities that seek to meet the unique needs of mothers of young children. MOPS is an international, interdenominational Christian group that welcomes all moms in the greater Chelsea area. While moms are meeting, trained and loving MOPPETS caregivers provide stories, crafts, and playtime for their children. There is no fee for your young child(ren) to participate. We do however recommend that you pre-register for MOPPETS when you enroll in MOPS. Space in the MOPPETS program is limited and will be filled on a first-come, first serve basis.
Mission of MOPS:
To encourage, equip and develop every mother of preschoolers to realize her potential as a woman, mother and leader in the name of Jesus Christ.
MOPS exists for every mom - urban, suburban, and rural moms, stay-at-home and working moms, teen, single, and married moms - moms with different lifestyles who all share a similar desire to be the very best moms they can be!
For More Information:
For more information about Chelsea MOPS, including meeting dates and registration forms, please visit the Chelsea MOPS website at
www.chelseamops.org
.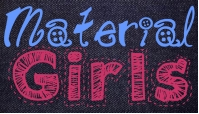 Material Girls began in February, 2012 to make gifts for the Children's Christmas Bazaar, held during Hometown Holidays. Since that time, four additional bazaars have been added to their schedule. The Thursday before the Children's Christmas Bazaar, they will host a bazaar for children and youth with special needs. On the Sunday, following the two bazaars, the congregation will be able to shop between worship services and at night before/after the Hometown Holiday Concerts. During the Community Breakfast, families participating in the paper products program will be invited to shop at no cost.
Additionally, the group often makes short term projects for the church or supported charities.
The Purpose Statement for Materials Girls:
Material Girls is an organization for women who strive to serve God by serving others. All women are warmly welcomed and offered friendship, fellowship, and the opportunity to learn new crafting skills and participate in meaningful mission activities.
Material Girls will make gifts and will help organize four shopping opportunities during the first two weeks in December
Material Girls will use bazaar profits to support Faith In Action.
If you are interested in more information about Material Girls please contact:
Kelly Stoker
s
crapstoker@comcast.net
- 734-433-9310
Check out an article about the Material Girls in the Chelsea Update
CLICK HERE
YOU CAN HELP! A Request from Material Girls....
We are in need of the following items:
Small spools of wire
Decorating scissors – the kind that cuts fancy edges on paper
Plastic grocery bags
Altoid boxes – all sizes, Legos, Legos people
Microwave popcorn
Small decorative items: charms, game pieces, stars, hearts
Tissue paper, 1/8" or ¼" dowel rods, 24" long
100 plain plastic Easter eggs
If you would like to donate any of these items, please put them in a bag labeled "Material Girls". Place the bag on or near the library table, located in Grams Hall.
SPECIAL EVENTS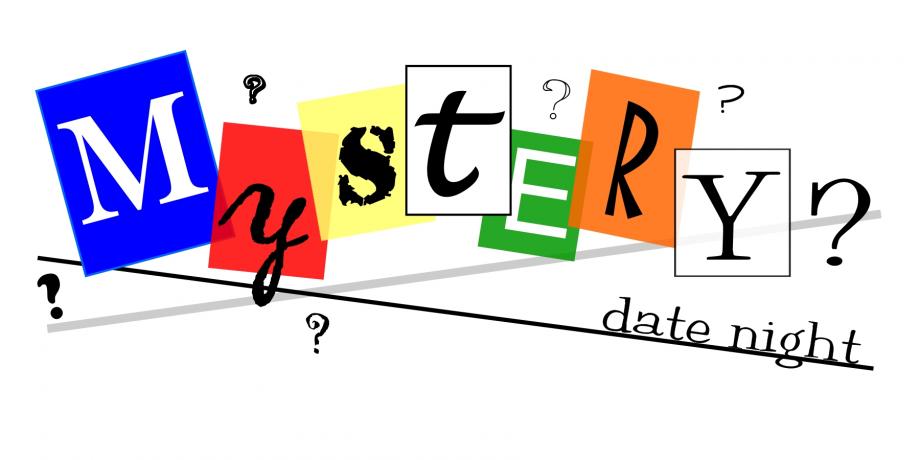 "Mystery Date" is offered on Saturdays in February & March as an opportunity for couples to reconnect on a date that is planned for them by the church! For a nominal fee, couples can participate as many Saturdays as they choose, and free childcare is provided. For more information please contact Michelle King, Director of Children & Family Ministries HERE

MISSION TRIP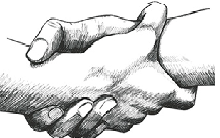 "BE THAT HELPING HAND!" - Chelsea Adult Mission Trip - June 21st - 23rd
We will be traveling to the City of Detroit to work with the Joy-Southfield Community Development Corporation.
They offer a variety ways to help. The cost will depend on how many attend. There will be work for everyone no matter your skill set.

We will be staying at Calvary UMC in their mission center which offers comfortable mattresses, showers,
gathering area, kitchen and chapel. We will go out for dinner and explore the downtown Saturday evening and worship with Calvary on Sunday morning. Please contact Rodney Gasaway if you have any questions HERE