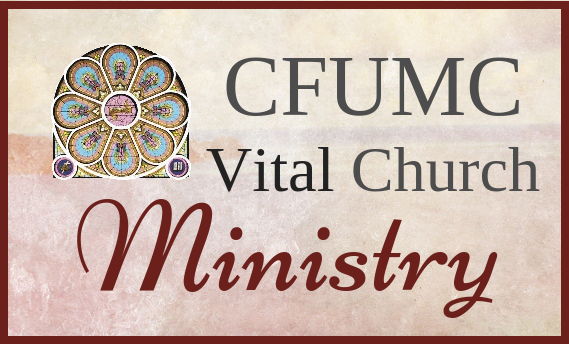 Town Hall Meeting and Potlucks
-- Roughly once every quarter, Aministrative Council hosts a potluck meal followed by a Town Hall discussion. All are invited! A potluck meal is one where every household brings a prepared food contribution (appetizer, salad, main dish, vegetable, dessert, etc.) to share for the meal… whatever you choose, typically enough to serve 10 - 12 people. Store-bought is absolutely fine! Also bring plates, flatware and beverage cups. The church will provide hot and cold beverages. It is a wonderful church tradition that allows us to share in the blessing of good food and conversation.
Next scheduled Town Hall/Potluck – Sunday, April 26, 2020
Discussion Focus: Church-Wide Objectives for 2020; Vital Church Ministries End Game; Mission Tithe Status; General Conference Send-Off.
Edie Wiarda and Mike Vanderspool will present on church-wide objectives adopted by Ad Council, and on the near-term wrap up of the Vital Church process. The church is moving forward with new clarity on several fronts. We also will have a prayer-filled send-off for Pastor Joy Barrett and Diane Brown as they prepare to serve in Michigan's delegation to the global General Conference of the United Methodist Church in Minneapolis in early May. If you need child care for the discussion portion, please call the church office, 734-475-8119, no later than April 22.
After the meal, we have a discussion time about activities or topics in the church. Typically news from one or two ministries or operations areas is highlighted. Child care is provided for this portion. Submitted by Edie Wiarda, Ad Council Chair.
CFUMC Vital Church Ministry Resources: