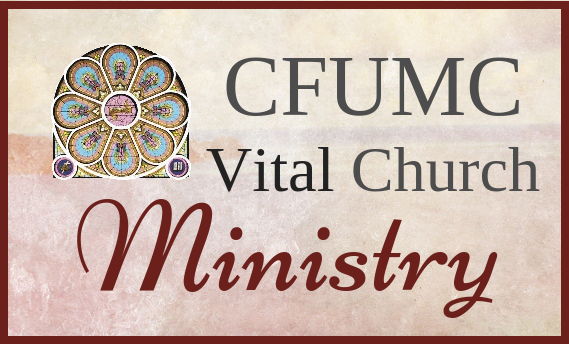 CFUMC Vital Church Ministry Resources:
Upcoming Events
Ad Council Town Hall Meeting & Potluck
Sunday, November 17, 2019 from 5 - 7 p.m.
A potluck meal is one where every household brings a prepared food contribution (appetizer, salad, veggie,
main dish, dessert, etc.) for the meal…whatever you choose… typically something that would serve
10-12 people.
Yes, store-bought is A-OK! Also bring sufficient plates, flatware, beverage holders for your household.
The church will provide cold and hot beverages.
It's a great tradition which blesses us with conversation and good food – plus the surprise of "what will we eat?" Following the meal, we will have a structured time of sharing. Child care will be provided during this portion of the evening.
We look forward to sharing this time with you.
Please contact the church office (734) 475-8119 to make child care reservations by November 13.
Thank you!
Ron Mourad, Administrative Council Chairperson