Administrative Council (Ad Council)
The Administrative Council is the congregation's primary decision-making body. Meetings are open to all and are held on the second Thursdays of the month, as needed, in the evening. Please check with the church office to confirm the date, time, and place.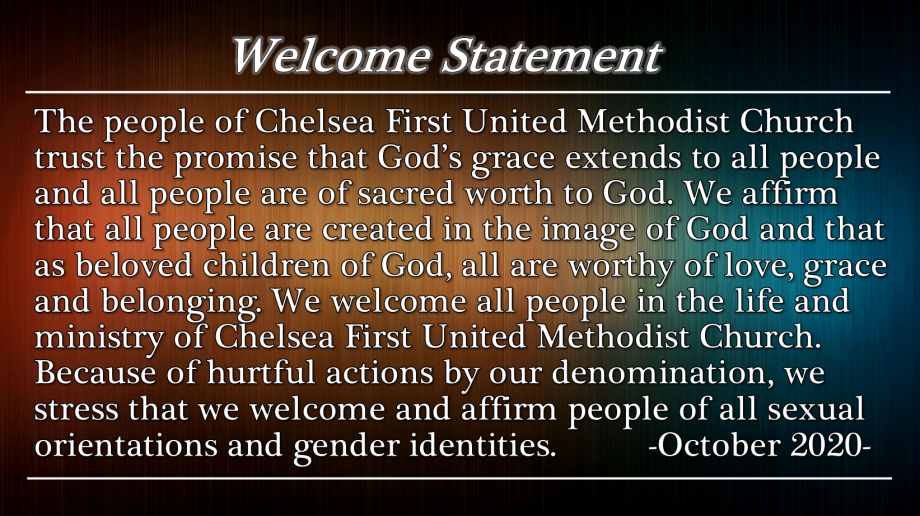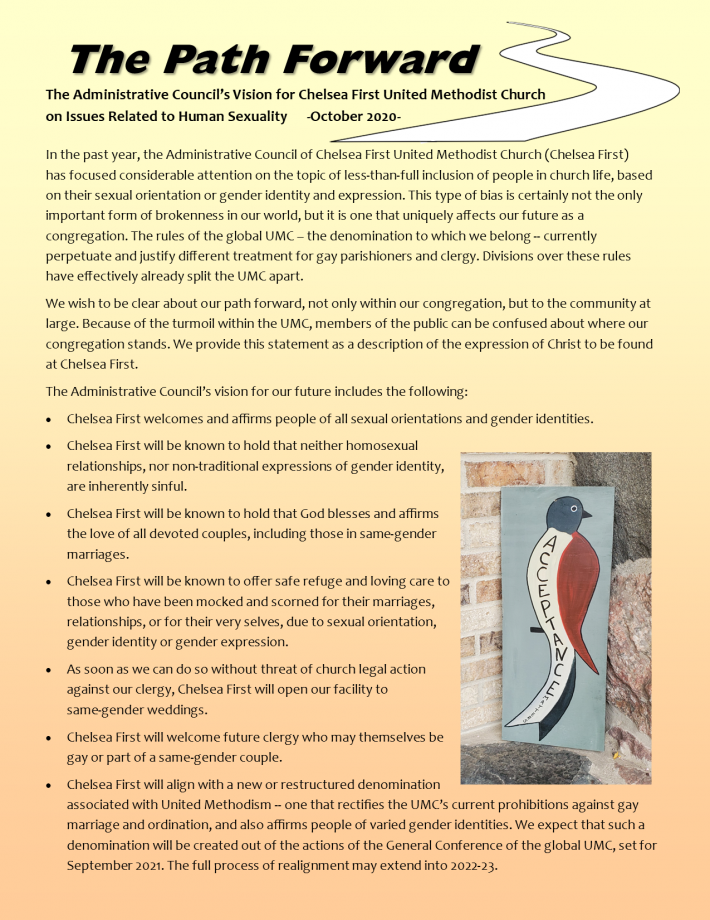 Click HERE for a printable version


Outreach and Missions
The staff at SRSLY (the local group that works on youth substance use prevention and mental health) has prepared a video presentation for our congregation. It is both a Thank You for our recent $25,000 Mission Tithe donation, and an information piece. You can see the video click
HERE
. It shows great care and sincerity in communicating with us about their plans for our gift.
Also, Faith in Action has called out our $50,000 Mission Tithe donation to them in their November newsletter. You can see that newsletter
HERE
Agendas
January 14, 2021 Draft
December 10, 2020 Draft
November 12, 2020
October 8, 2020
Sept. 10, 2020
July 9, 2020
June 11, 2020
May 14, 2020
April 16, 2020
Nominations Report October 2020
Minutes for meetings
December 10, 2021
November 12, 2020
October 8, 2020
September 10, 2020
July 9, 2020
June 11, 2020
May 14, 2020
April 16, 2020
March 12 2020
February 13, 2020
January 9, 2020
December 12, 2019
October 10, 2019
Members of the Administrative Council for 2020
Edie Wiarda, Chair
Kerry Plank, Finance Chair
Brenda Jo Beck, Treasurer
Dana Schmunk, Trustees Chair
John Seto, Staff-Parish Relations Chair
Sandy Schmunk, Parish Lay Leader
Jim Alford III, Member-at-Large
Charles Schmunk, Member-at-Large
Mike Vanderspool, Member-at-Large
Joy Barrett, Senior Pastor
Rodney Gasaway, Associate Pastor and Director of Adult Ministries