CHELSEA FIRST UNITED METHODIST CHURCH
DONATES $75,000 TO TWO LOCAL PROGRAMS
OCTOBER 1, 2020 – Addressing two challenging issues in its community – emergency housing and youth mental health – this week, Chelsea First United Methodist Church gave $50,600 to Faith in Action of Chelsea and Dexter, Inc., and $25,300 to St. Joseph Mercy Chelsea for the SRSLY program.
These gifts, which address two of the church's high priority mission areas of basic needs and youth mental health, are to be spent by the agencies no later than December 2023.

"We are enormously blessed to be able to give to these two local programs who are helping to address critical needs in our community," said Rev. Joy Barrett, senior pastor at Chelsea First. "This money was raised during our sanctuary renovation capital campaign of 2014-15. As individuals made campaign pledges, they intended that a share of their donations be set aside for future use with local mission projects. These are the fruits of those gifts." Click HERE to read the full press release.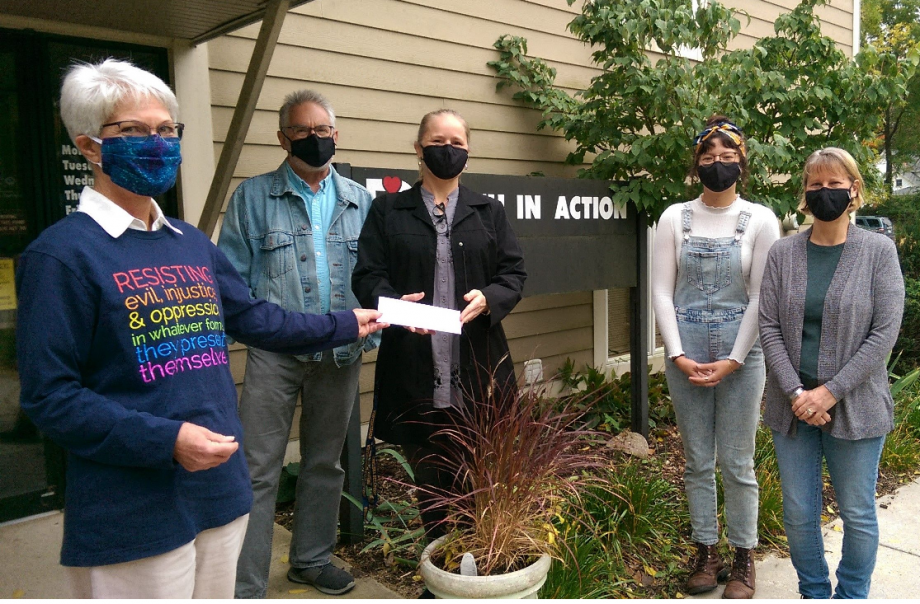 Pictured above: Rev. Joy Barrett, senior pastor Chelsea First UMC; Doug Smith, social worker FIA;
Sheri Montoye, executive director FIA; Miranda Salazar, social worker FIA; Sara Shugart, associate director FIA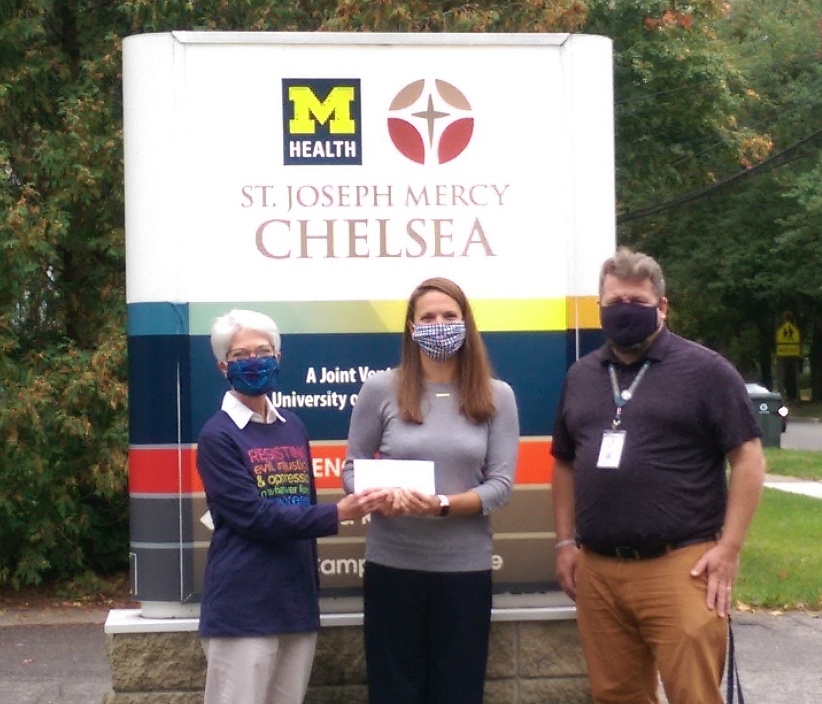 Pictured above: Rev. Joy Barrett, senior pastor Chelsea First UMC;
Reiley Curran, director of Community Health and SRSLY Coalition;
Marcus Kaemming, assistant superintendent, Chelsea School District